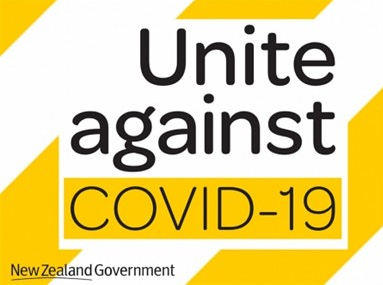 Government COVID-19 Policy
New Zealand has recently moved into a new Covid-19 Protection Framework that will greatly reduce the potential cancellation of large-scale events. We have no choice but to adopt these legally mandated controls.
Under the new "Traffic Light" system, events of any size can legally operate provided:
The region in which the event takes place is under "Red" control (only events of less than 100 people can operate).
All attendees older than 12years 3months (participants, crew, sponsors, supporters, spectators etc) have received a full Covid-19 Vaccination and can show their valid Vaccine Pass (events are still open to attendees under 12years 3months, but they are not yet required to be vaccinated)
Golden Homes Le Race COVID-19 Requirements and Guidelines
We are committed to delivering a safe event under the NZ COVID-19 Protection Framework and there are some key points you need to know…
---
Race Pack Pick-up:
As this is taking place indoors, face coverings are required.
Everyone entering the venue will be required to show their My Vaccine Passport. We encourage all athletes and their support crew (aged 12 years and over) who may come along with you to add their My Vaccine Passport to their Apple Wallet or equivalent.
The race bib that you receive will become proof of your My Vaccine Passport, which is required to participate in the event and enter venues associated with the event on race day.
Because your bib is proof of your My Vaccine Passport, riders won't be able to have their race bib collected on anyone's behalf this year.
---
Start Line in Cathedral Square:
Unfortunately, due to current circumstances, this year we are discouraging spectators at the start line to ensure the event remains compliant with the COVID-19 Protection Framework. This will ensure athletes, event staff and the general public are kept safe.
---
Finish Line and Event Village in Akaroa:
Friends and family are more than welcome to come and cheer you on at the finish line and enjoy the food and entertainment on site.
The event village will be fully fenced to ensure a safe environment and for anyone over the age of 12, your My Vaccine Passport will be required to gain entry.
Face coverings are encouraged, but not mandatory, within the event village.
---
Transport:
If you book a space on the bus back from Akaroa, your race bib will be proof of your My Vaccine Passport and will need to be presented when boarding the bus.
If you are travelling on the bus from Akaroa to Christchurch after the event, face coverings are encouraged.
---
Finally, we ask that everyone scans in via the NZ COVID Tracer posters that will on display at event sites. In areas where there are crowds, we ask that you socially distance where possible and remember to sanitize your hands.
If you or an immediate family or household member are feeling unwell or have been instructed to self-isolate, we ask that you do not attend.
We look forward to a fun, yet safe, event!