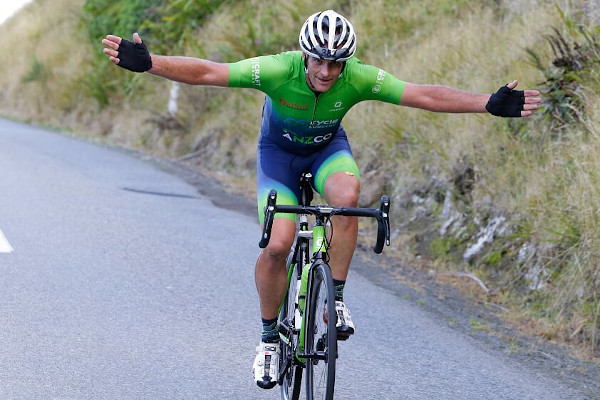 Le Race
What to Enter ?
You can take on the whole 100km challenge on a road or mountain bike as an individual, or tackle the event in bite-size chunks in a two-person team. Teams-of-two do one half each and change at Little River Domain.
If you like to stand out from the crowd, there is a prize for best costume!
Individual
Go you good thing - do the whole 100km!
Tandem
Grab a buddy and a bike with 2 seats (and 2 crank sets) and do Le Race on a Tandem.
Relais 2
Take on half each - challenge a friend, neighbour or work colleague to team up with you – half each, change over at Little River.
You will both get your individual times recorded - we have mats at the change over stations.
Rider 1: Cathedral Square - Little River (Total Distance: 53.65km)
Rider 2: Little River - Akaroa (Total Distance: 46.35km - includes Hilltop section)
ENSEMBLE 4
Just like the New Zealand Pursuit Team, get four friends together and compete as a team with each member going the full distance. Your combined individual times give the overall team time and placing. As a bonus, you'll get to compete as an individual as well - so you'll be in two categories.
Mountain Bike Challenge
(Individual Only and Gender Specific only, no age group categories)
Grab your mountain bike and ride a true mountain stage. You must have 26" or 29" wheels and mountain bike handle bars to be eligible. Tyres MUST be 1.25 inches or 32 mm in width or greater.
E-Bike
Pedal up the hills with some help, spot prizes for people riding E-bike in both Le Race Petite and the main race.
E-bikes line up at the rare of the field – no E-bikes are permitted to draft rider
Clydesdale
Rider must be 100kg or more (without the bike)
Tineli King and Queen of the Mountain
This challenge is in the best tradition of the Tour de France. The King and Queen of the Mountain will be determined by points won on two key hill climbs in the race - the climb up to the Sign of the Kiwi and the long climb up to the Hilltop. The winners of the King and Queen of the Mountain will each win $250 thanks to the team at Tineli.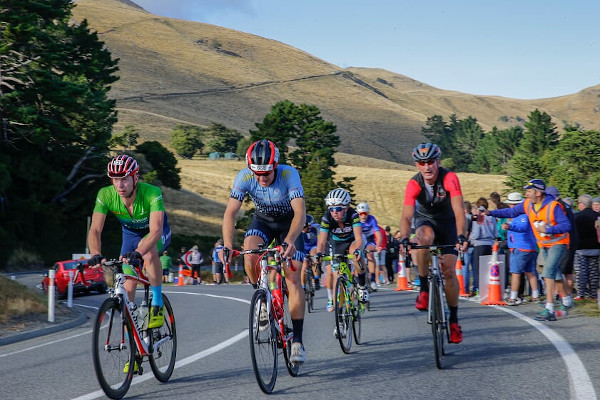 AGE GROUPS & POINTS SYSTEM
Female
Female 15-16 Women Under 17 yrs
Female 17-34 Open Women 17-34 yrs
Female 35-44 Master 1 Women 35-44 yrs
Female 45-54 Master 2 Women 45-54 yrs
Female 55-64 Master 3 Women 55-64 yrs
Female 65-99 Master 4 Women 65 yrs +
Male
Male 15-16 Male Under 17 yrs
Male 17-34 Open Men 17-34 yrs
Male 35-44 Master 1 Men 35-44 yrs
Male 45-54 Master 2 Men 45-54 yrs
Male 55-64 Master 3 Men 55-64 yrs
Male 65-74 Master 4 Men 65-74 yrs
Male 75-99 Master 5 Men 75 yrs +
Point System
ONLY FOR KOM AND QOM
Note: If two people finish with the same number of points, whoever placed higher on Section 2 will win.
For more info on the prizes available please visit Les Prizes.