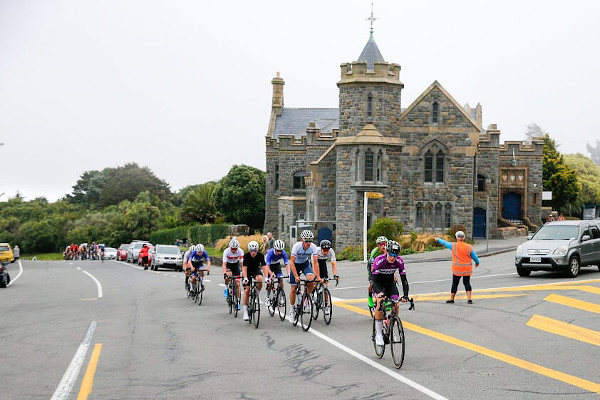 Traffic Delays
Traffic Delays and Diversions
The supporters of entrants are not allowed to follow any event by car or bike in any fashion. The event takes place entirely on public roads, and although traffic management and/or restrictions are in force at intersections and other parts of the course, competitors must at all times assume that all roads are open to traffic in both directions.
You must obey all road rules and directions of event officials and police at all times.
Roads are narrow and you must keep left at all times.
Below is an indication of which part of the course is effected at which time. Please study the times and pass on the details to your supporters.
Click Here to download a pdf of these times. Its essential that supporters leave Cathedral Square well before the start to get to Akaroa in time to see the first riders arrive in. Traffic congestion can be a major issue in this event. Your help in any way to car pool, ride home, stay the weekend and leave Christchurch early will ensure the future of this iconic event.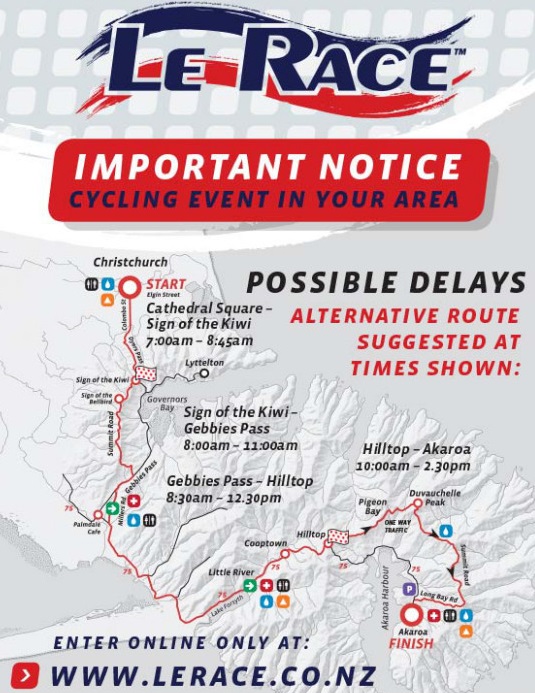 Eastern Bays Temporary Traffic Diversions
Akaroa Township Temporary Traffic Diversions