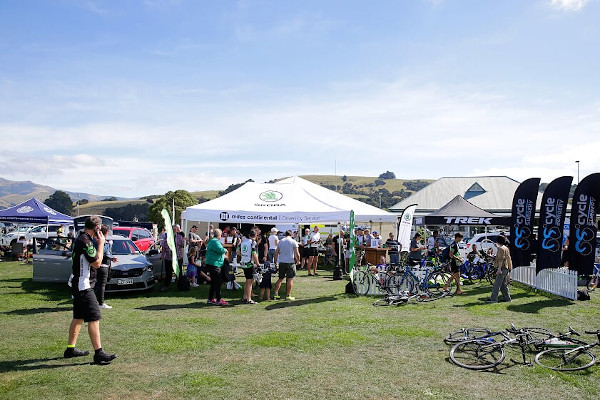 PRE-RACE SAFETY CHECKS
Le Race has some extremely fast down hills, tricky descents and slippery cattle stops. In the best interests of rider safety, competitors must have their bikes and helmets safety-checked.
These checks are free and available from 1st March to 22nd March (EXCEPT Saturdays) at Scotty Browns Bike Emporium, 16 Buchan Street, Sydenham, Christchurch.
No need to book - just turn up between 8:30am and 6pm, Monday to Friday.
No bike check - no racing.
Note: In 2024, any person from outside Canterbury is allowed to get their bike checked from their own Bike Shop. The bike check list must be completed and sent to notjustevents@xtra.co.nz so you can be ticked off the list as completed. This is ONLY for out of town riders not Canterbury riders.
Complete the "Bike Check" form here
Equipment and Safety
Compulsory equipment – all competitors must wear a New Zealand safety standards approved cycling helmet.
Recommended equipment – you need to take adequate fluid and food sufficient for the duration of the race. You also need to take adequate clothing suitable for the conditions (which can change rapidly), and you need to be prepared to carry out your own repairs, so make sure you carry a spare tube, bike pump, and tools.
Complete the "Bike Check" form here