Hundreds of high-performance cyclists and weekend warriors will again line up to tackle Golden Homes Le Race on March 18, after a series of traumatic events threatened the existence of one of New Zealand's most iconic races.
The 100km classic from Christchurch to Akaroa was last raced in 2021 between a series of enforced postponements due to Covid lockdowns and was also badly affected by the 2019 terror attack and the Port Hills fires a year earlier.
"And all that happened as Christchurch was still recovering from the earthquakes," says Race Organiser Sheree Stevens, who explains that these events and pandemic uncertainty over the past few years significantly impacted on the race numbers and sponsorship opportunities.
"You could say Le Race has been on life support over the past few years and many of my friends and colleagues have wondered if I was mad still planning for the next race," laughs Stevens.
The organiser admits that in the darkest hours, the most logical option of consigning Le Race to the history books, had crossed her mind.
"But I am also very stubborn, so that just can't happen under my watch," says Stevens who adds that the encouragement of the riding community and support of key sponsors motivated her to keep planning for 2023.
"I just love my riders, and I can't let them down."
She says the arrival of Golden Homes as the new naming rights sponsor has been a huge boost to organising the 24th edition of the iconic race.
"And they are in boots and all, with financial support but also with two cycling teams competing on March 18."
As per tradition, Le Race will feature some of the best riders in the country, as well as social riders who want to challenge themselves by taking on the punishing climbs on the way to Akaroa. Unfortunately, 2021 winners Michael Vink and Kate McIlroy will not be back this year to defend their title, with Vink now competing in Europe and McIlroy taking a break after becoming a mother.
Several hundred riders have already signed up for the 2023 edition, but Stevens encourages any ditherers in the peloton to register quickly as the early bird fee will finish on March 1.
With so many tragic events affecting Christchurch over the past few years, Stevens hopes that the 2023 event will be the start of another golden era for the cycling classic.
"It is almost unheard of to keep a sporting event running for so many years, and I think we have had enough drama to last us a lifetime, so I hope this is the dawn of happier times for Christchurch and its cycling community."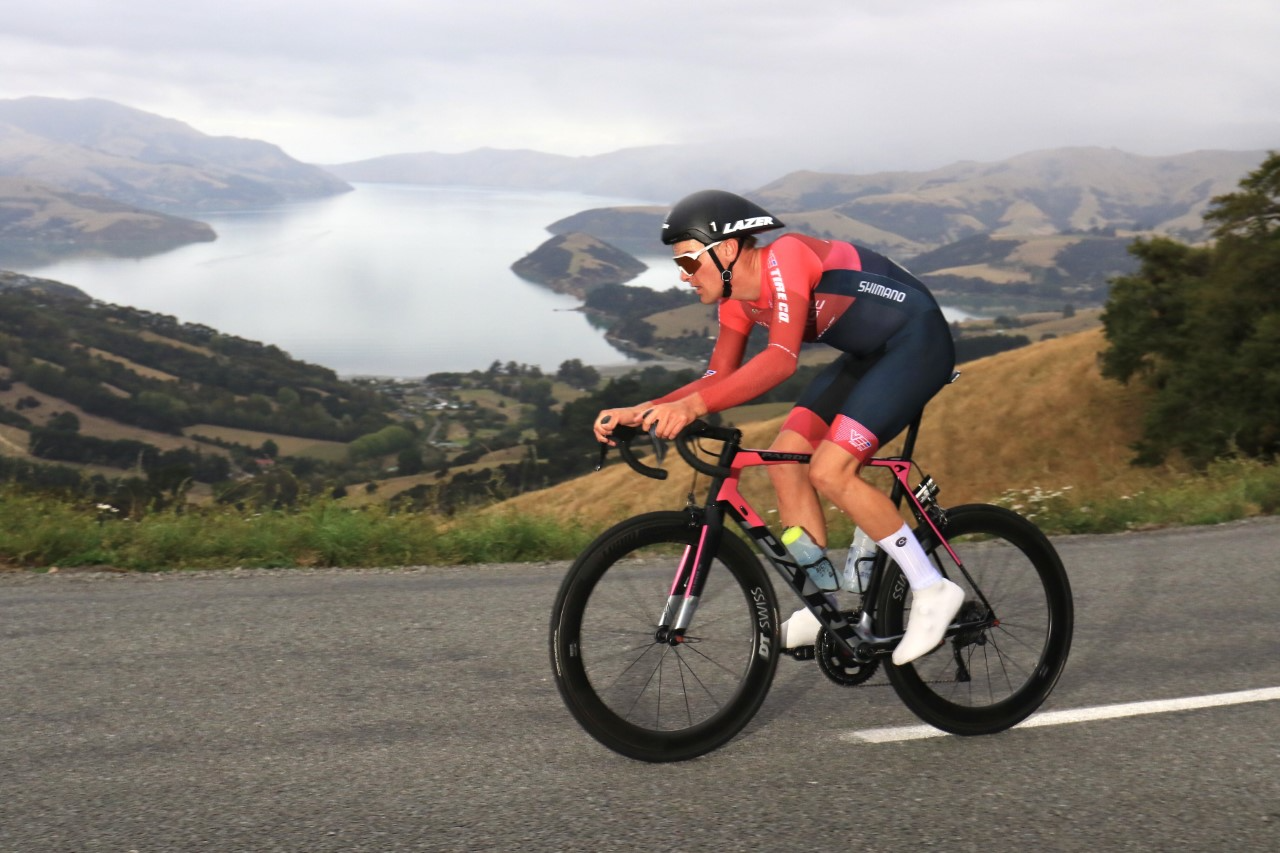 Caption: Michael Vink on his way to his record-time victory in the last edition of Le Race in 2021.
For more information please contact Sheree Stevens on 021 440 488.