Christchurch rider Sharlotte Lucas on Saturday equalled a long-standing record in Golden Homes Le Race by claiming her fourth victory over the 100km classic between Christchurch and Akaroa.
Lucas had previously won Le Race in 2013, 2015 and 2017, and on Saturday equalled the record held by Jo Buick, set between 2001-2010.
The victory in the 24th edition of Le Race was even more impressive considering Lucas has only resumed training recently after giving birth to a son.
"Becoming a mum may have slowed me down a little bit, but obviously not too much," laughed Lucas, who had to settle for second places in three recent editions, but this year did not have to face her nemesis Kate McIlroy, who still holds the course record.
"Kate is a class act on this course, but she had a baby as well, six months younger than my Jack, so I took my opportunity not having to race against Kate," smiled the new mum who thanked her parents and partner for enabling her to get fighting fit.
"I was pretty confident after I had a really good race at nationals a month ago, and felt I should have won that race," said Lucas.
Australian elite rider Mathilda Raynolds had recently moved to Christchurch and was considered the hot favourite, but suffered a puncture and had to settle for third place behind Lucas and Josie Wilcox.
Punctures also played a big role in the men's race where Jonty Harris surprised the field and himself by claiming the biggest title of his young career.
The 19-year-old took an early gamble on the first climb, and developed a significant lead, only to be caught by Craig Oliver on the Summit Road with 20km to the finish line.
"I built a pretty good gap, but with about 3km to the last downhill I got a flat," told a distraught Oliver.
"That's going to hurt for a while. I felt super good and thought I had it in the bag, but that's sport."
Harris regained the lead and successfully held off Finnegan Murphy to win in 2hrs43min, 41 seconds ahead of his team-mate.
"I took off to see how far I would get, but ended up getting a bit further than I expected," smiled Harris, who is about to try his luck in Belgium to earn a professional contract.
"I am leaving on Monday, so this is a fantastic confidence booster," said youngster who found his love for cycling at Christchurch Boys High School.
Harris has been coached by Hayden Roulston for the past six years, and the former Olympic medallist secured a place with a Belgium amateur team for Harris and his mate Hamish Keats.
"I have never raced in Europe before, so it will be a pretty cool experience," said the 2023 winner of Le Race.
For more information please contact media manager Coen Lammers on 021-730239
Please click this link to download photos and video interviews with the winners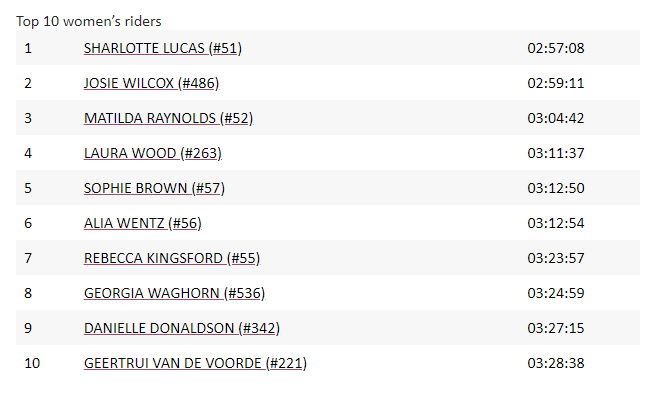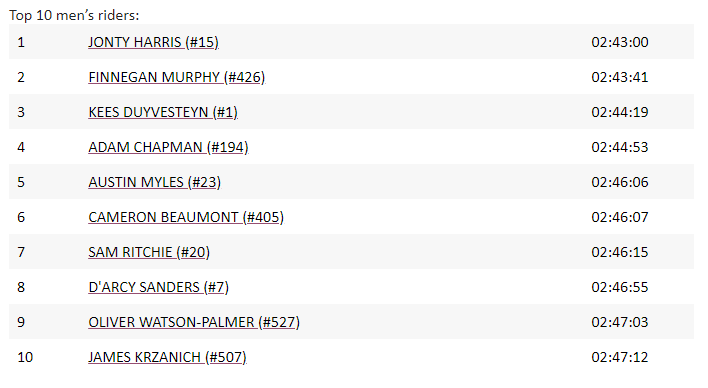 Sharlotte Lucas climbing up the Hilltop near Akaroa.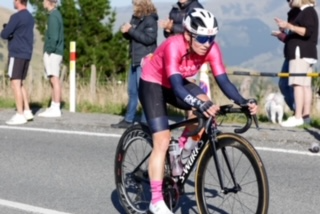 Jonty Harris heading for the finish with team-mate Finnegan Murphy in hot pursuit